Would you ever believe that about 40% of lost sales are recovered just with a follow-up email? Yup, follow-up emails has got much to deal with the promotion of online sales. Many eCommerce beginners wouldn't be that much aware of the term 'follow up emails'. So, these are the emails which are sent to any customer who has abandoned a purchase or made a purchase. While it is wise sending these emails to purchased customers, it is even wiser to send them to customers who have neglected the purchase, since they need to be covered up more. Apptha's 'Customer Follow Up 1.0' is one of the great Magento extensions that let you send follow-up emails to customers who have just abandoned their shopping carts.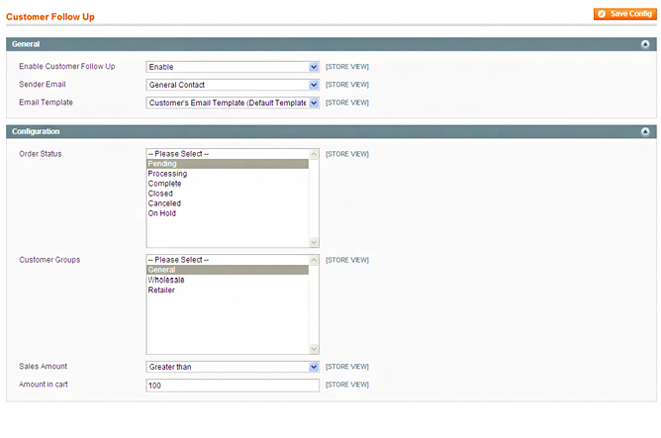 Customer Follow Up happens to be an awesome extension for Magento that helps you send an auto response mail to any customer who is not willing to make a purchase. This could help in increasing sales record of any product. Any customer who had just gone closer to make a purchase and given back the idea, will certainly fall for such follow up emails. These emails are powerful about changing the minds of customers and triggering them to make a purchase.
This extension turns back the abandoned carts into active ones and therewith promote real sales. The follow up email is sent to the customers in a format by asking them to review the pending orders. Listed below are some of the key features of Customer Follow Up 1.0:
Major Features:
1. Admin can Enable/Disable the customer follow up extension
2. Track and send notification mail to visitors who abandoned their shopping carts
3. Restore their carts with just one click on the link sent in the email notification
4. Excelling tracking capabilities to increase sales with customer insights
Customer Follow Up 1.0 undergoes an easy installation process. It can be one best extension to pull customers to purchase a product. If ever you are looking for a way to enhance your sales record, then this Magento extension can blindly be relied upon.
Related posts