Online games and the gaming population are swelling in great numbers each day. Online games are a huge hit among teens in particular, as they are good in wielding such activities.The gaming websites is found to be a gamer's delight as it provides updates and latest releases from game inventors apart from unbiased game reviews. With millions of web users seeking for online gaming websites, this is the right time to launch a game portal / gaming website.
Building a game store is a cushy job with readymade game website templates. Apptha's Game Store is a premium joomla theme with designs and layouts that suits best for gaming website: www.apptha.com/category/theme/Joomla/game-store-joomla-theme . The template favors your website to be geared towards all level web users and sustains the interest of your visitors. Your website gets a cool and furious look with the animated banners, innovative colors and awing layouts of the Game Store template.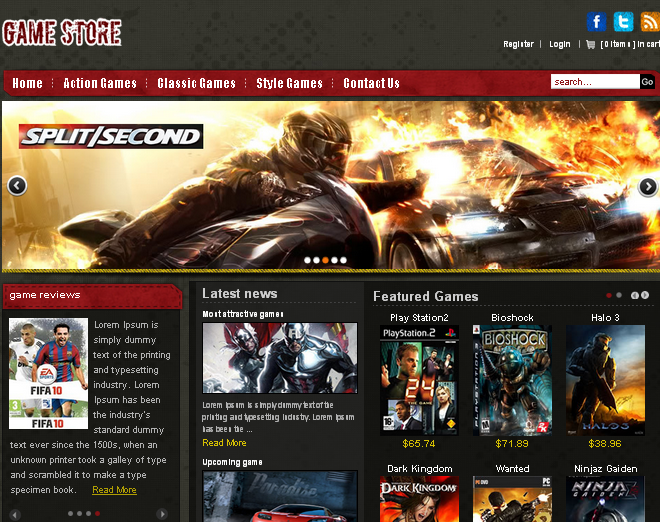 The Game store template can be flexed to a complete online game store by adding the VirtueMart themes. By doing so, you are set to run an active and full-fledged online game portal with shopping cart features. Social sharing has become a basic etiquette in all types of business and this joomla theme for gaming website has social icons to follow the vogue. Set up an attractive gaming site and fascinate your online gamers using Game Store template!!
Related posts