Nowadays online videos are becoming a first strike to customers and video marketing is the best way to brand your company's product or services through which you can reach millions of targeted users at a low cost. More over, online videos are considered as a most effective way to demonstrate a product or service. Online videos started playing a vital role in mass branding and every business owner started to create their own commercial videos to make a competitive edge.
With the trend of online video marketing, you may be interested to know some of the simplest ways to add video galleries to your WordPress website. WordPress video gallery plugin is solely designed to offer an impressive user experience to your customers with social sharing facilities. This plugin comes with an integral high definition player which supports H.264 and several other formats.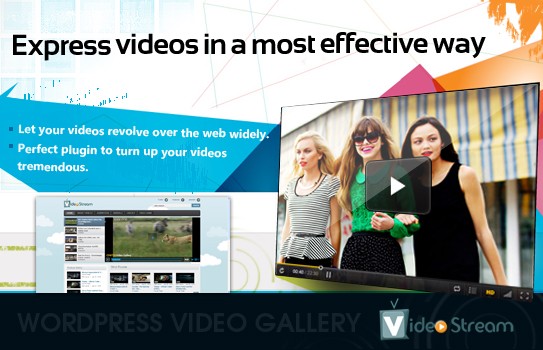 How to setup your video gallery?
Download your copy of WordPress Video Gallery.
Log on to the admin panel of your WordPress website.
Goto Plugins -> Add New -> Upload
Select the downloaded video gallery and click upload file and install.
Now the plugin will be installed successfully and ready to use.