Introduction
This case study will provide an insight of how a perfect solution was provided by Apptha for RidemyRide.com which is an online bike renting system that helps bike enthusiasts to rent world class bikes from owners across the world.

Case Presentation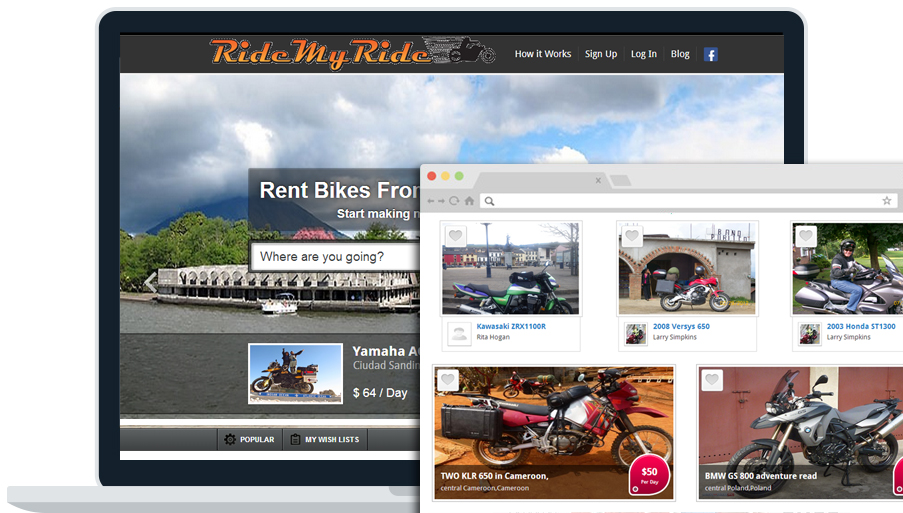 Matt Heywood, founder of RidemyRide.com, wanted to come up with a collaborative bike renting system which would make bike renting much easier than never before.  In simple words, a common look out place for bike owners who are ready to give their bikes for rent and qualified renters who would make use of them, was the key requirement of Matt for RidemyRide.com
Solution provided
Apptha was required to come out with a single piece solution to match all Matt's needs. After a series of analysis, Apptha found that Airhotels 2.5, which is a Magento based script, was an apt fit to meet the requirements. Though the baseline was the same, customization was the key and various levels of refinement was needed as Airhotels 2.5 script was meant for sites which serve as a market place for finding room accommodations and adding rooms for rented service.
Idea
The core idea of the Airhotels 2.5 script was taken and the first step which Apptha took was to replace bikes in the place of hotels. Keeping in mind, the bike owners and renters, Apptha came up with a perfect architecture which would benefit both the parties.
Outcome
Following the detailed suggestion list provided by Apptha team, Matt was able to customize Airhotels 2.5 script as per his requirements and thus RidemyRide came into reality.
How was Matt benefitted?
Matt was able to create a platform for bike renting through which a global community of off-road and on-road bike enthusiasts were created. Availability of location based bikes for rent and tools to manage bike rental income made RMR a beneficial site for both owners and renters.
Beginning from Australia, RidemyRide.com started widening its reach towards other global locations like Germany, Italy, U.S.A, Austria, Switzerland, South Africa, Namibia, Cameroon etc.
RidemyRide.com became a trustworthy and reliable source of information for bike owners and renters.
What we infer?
For any plan to be executed well or customization to be done effectively, understanding of the client's need plays the key role. It is the understanding capability of our technical experts at Apptha which helped them in delivering a well crafted product that exactly served all the demands of the client.
To know more about Apptha, visit http://www.apptha.com/