Apptha's WordPress Video Gallery, arguably the best selling video sharing plugin, has rolled out "hot updates in its new version 3.0". While the previous update of this script had more administrative controls, the latest version focus on driving user retention and providing more personalization to subscribed users.
Channel Creation
Subscribed users can now create their own video channels in which they'll be able to add their own videos, allow or restrict video viewing and uploading by other users and do much more. Channel creation let's subscribers earn audience of their own and ultimately drives more traffic for the website.
Channel Subscription for Users
Users can subscribe to channels apart from adding and viewing videos. Channel subscription gives a user regular updates on the happenings of the channel as an when it happens like addition of new videos, featured videos etc.
Channel Notifications
Once a user creates her/his video channel, they'll get to know about the responses for it via notifications. Whenever a subscription request is made, a notification will be pushed to the channel owner indicating the enrollment of a new user.
YouTube Inspirations
With a view to bring the convenience of YouTube for WordPress Video Gallery users, version 3.0 of this video sharing script has been bolted with some handy improvements.
✔Playlist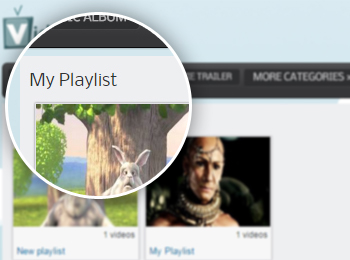 Users can now create their own playlist and add their favorite videos to it.
✔Watch later
There are situations where you are desperate to watch a video but you don't have the time for it. In such cases the 'Watch Later' feature will be handy. A user, when hovers over a video thumbnail, will get a clock icon which when clicked adds the video to the 'Watch Later' list placed in the left side of the home page.
✔Watch history
'Watch History' lists all the previously watched videos. Users can clear all the video history using the 'Clear Watch History' option. The clearing can be done on the whole or separately. The watch history can be paused as well.
Well, this completes the round up of WordPress Video Gallery scripts version 3.0 updates. Hope these will improve your experience and convenience significantly. Write us your feedback in the comment section given below.
And for experiencing the new features.