How good is your ecommerce marketing strategy and its performance? Have you ever analyzed the latest trends? I know, you may shoot the next question at me "why should I?" especially if your business is doing pretty good! Today, you've myriad of channels like websites, mobiles, social media, etc. to help your business scale new heights. Yet it will be annoying if you find out your competitors are somehow able to outscore you in marketing arena. Though you've perfectly carried out all your promotional activities via various channels yet not able to outsmart your competitors, then obviously you should adopt to the recent evolving omni-channel strategy because your competitors might have already deployed this!
What "omni-channel" means?
Before unwrapping what this term actually is and how it ensures fast growth I'd like to shine a light on different types of channels for marketing.
Different types of channels for ecommerce marketing:
• Single channel
• Cross-channel
• Multichannel
• Omni-channel
I'd like to provide you with brief details about what all these channels stand for and what role they play in marketing.
Single channel marketing: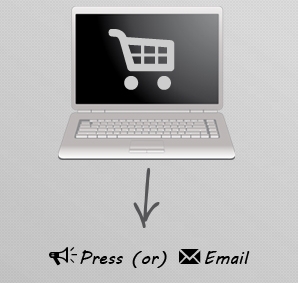 Single channel marketing can be referred to as traditional marketing strategy. In general, this type of marketing is followed by organizations that either have a physical store set up or an online one. Their entire marketing strategy will be from that portal and they won't be interested in any external marketing tools to make it viral. For instance, the organization may opt for only Press Releases, or Email campaigns, or Search Engine Optimization. So, the marketing channel will be single and so the revenue won't be sky high as expected. Candidly speaking, this marketing technique no longer exists as ecommerce is all about reaching wide range of customers through all possible means present today.
Multi-channel marketing: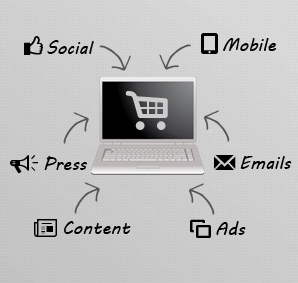 As the name goes, if the marketing process involves more than 1 medium to take all your products and services in front of a massive volume of customers. Today, almost 85% of ecommerce businesses are adopting to this marketing strategy. Some of the tools used in the multi-channel marketing strategy are Press Releases, Email campaigns, social media campaigns, mobile marketing, banner ads, etc. But, in this technique, all the entities work independently on the promotional activities; they don't complement each other. So, the outputs derived from this strategy will be different for each and every tool used.
Cross-channel marketing:
This is effective and employed by many in today's market. Because, in this marketing technique, the either 2 or 3 marketing channels or the entire channels used are interconnected and at the end they are connected to the website which you promote. But, keep in mind, again also in this technique, the channels chosen for marketing work independently and produce different outputs but as they are interconnected the overall output will be relatively high compared to multi-channel marketing.
What is omni-channel marketing?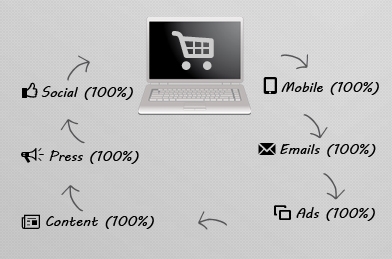 Well, now we are into the topic and here we will discuss what exactly this marketing is all about. Well, it is almost similar to cross-channel marketing, except for one change. This technique is proved to be extremely effective as it is the only marketing technique in which all the marketing channels that you've utilized for your promotional means work hand-in-hand with harmony to deliver a perfect combined output. All the channels complement each other and equal contributions derived based on the user experiences analyses across them. It is the reason why this marketing has garnered the eyes of many top-notch ecommerce businesses as it can help a lot in enhancing user experience, thus sales.
Why omni-channel marketing?
If you are part of a marketing team of any organization, obviously you'll love this strategy as this can rain quality outputs once set up perfectly. Everyone knows how hard it is market products via various channels. Though it helps in reaching out a wide range of customers all over the world, one can't assure that all the channels involved may produce the desired outputs and impress customers. Often a few works fine while others just deliver low outputs. As a result, the entire hard work and efforts invested on those low output delivering channels is totally a waste. On the other hand, if you can combine all channels with each with each other and have them deliver combined output, you can just throw your hands in joy as you know the gains achieved will be amazingly high, next to outstanding customer experience.
To-do list before going omni-channel [Infographic]:
This checklist would be helpful in the process of making your omni-channel marketing a great success. If you like this infographic and plan for an hand print copy, here I've provided you with the download and print option.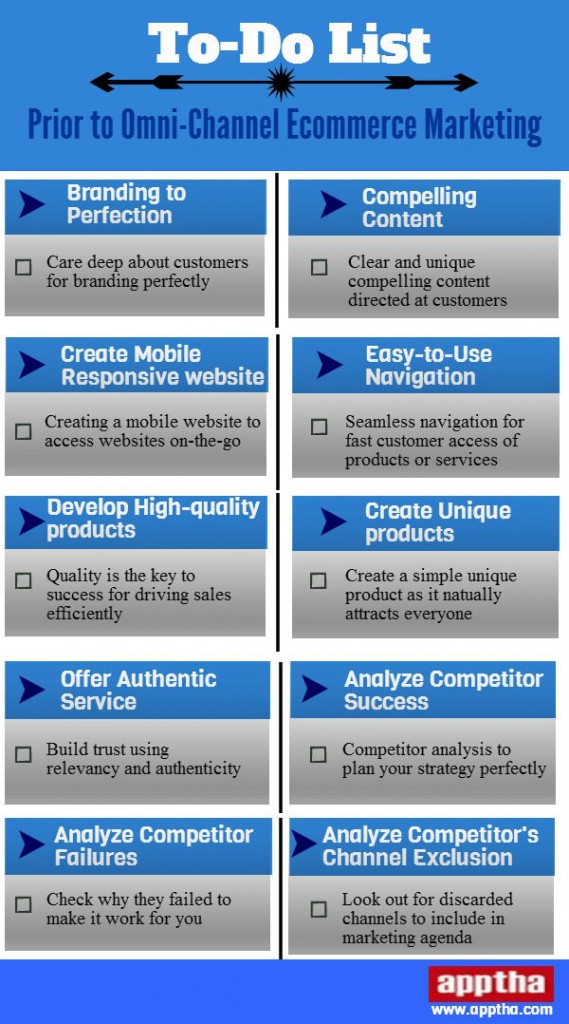 Future of omni-channel marketing:
As I've already mentioned above, a few companies have already deployed this strategy as part of their marketing campaign and have started to escalate revenues. As many aren't aware of the technique as of now, the hidden potential of this technique can't be visualized completely. The more businesses come to know about this strategy the more they'll be thriving toward this. Definitely this would be the next-gen marketing strategy adopted by 90% of companies in the near future. It is the right time to set up this marketing strategy on your business agenda as many still are not aware of this. When everyone starts to deploy this after some years you'd have become a master at it, so eventually the returns will rather improve, in fact quickly!