Magento is experiencing tremendous growth and so its performance.  If you check out the most recent surveys over the market share and overall usage, you could find this steadfast platform topping the chart with absolute ease. Not only its in-built architecture is outstanding but also its extensions and themes delivered. The biggest benefit of raising an ecommerce site on Magento is its extensions. They are designed in such a way that both the online store owners as well as the customers are equally benefitted on implementing them. In this post, I've handpicked 5 such valuable extensions that have the ability to take your business to next level, apart from providing a stunning shopping experience to customers.
I've listed them below and have discussed how they benefit both the customers and store owners in the subsequent sections.
Magento Facebook App Benefits: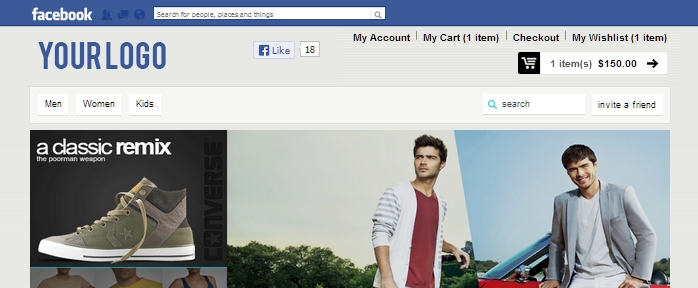 Helps set up Facebook page for product promotions.
Features:
Easy-to-setup, cost-effective, and great documentation
Display your product on users friends wall with Recommend Button
Control over displaying the Banner and Most Popular Products
Compatible with all Magento store payment gateway
Easy-to-setup and cost-effective
For store owners:
Social media promotions are invincible and any business by-passing this strategy would face only bizarre results. Of the different techniques available in the market today, setting up a Facebook store front on Facebook page is widely recognized as the best practice to improve emoluments. You don't have to think about lots of coding to set up a page on Facebook, but installing a simple extension would do the job for you! Yes, Magento Facebook App is the extension that you should deploy in your website and it will integrate your online store with the Facebook page with ease. In a few minutes, you can start exhibiting your products in lavishly amidst a huge mass of users. Using this extension, reaching out millions of Facebook customers becomes absolutely easy.
For customers:
From customer point of view, they don't have to search out a lot of online stores to purchase their favorite products online.  As most of the shops will be displaying the products on the Facebook page, it will be easier for them to access all product pages via their Facebook accounts and can buy the desired products from the same page itself. By this way, customers can save a lot of time as well.
Magento Social Login Benefits: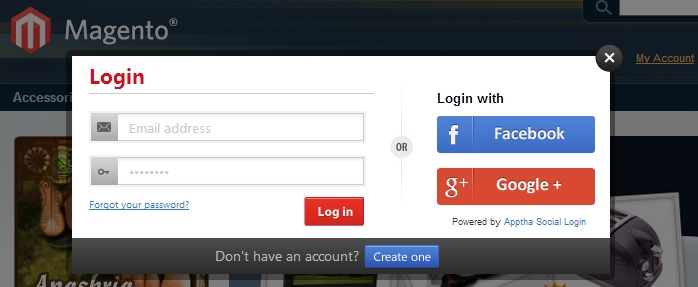 Helps to login via social accounts during product purchase.
Features:
Customer can choose their own social accounts to login
Multi-language Support
Admin has access to control over the entire module
Admin has the option to use and control the social logins such as Facebook and Twitter applications with his own app keys and app secret
Supports all the pages in Magento, where login and register is required
For store owners:
Massive troubles faced by most ecommerce owners online are shopping cart abandonment. While there are many reasons that point to this annoying problem, a commonest problem is signing up for shopping. Most sites comprise tedious default login facilities which cause enormous troubles to customers who then prohibit shopping as a result of this. A number of customers leaving in a flurry from your cart are a good sign and eventually your business might sink in no time. To overcome this on-going issue, the best and ideal way is to install Social Login extension for Magento.  This extension cuts short the long and tedious process and keeps it simple for customers. By this way, most companies are doubled their profits in a short span of time.
For customers:
Default login in Magento stores can be troublesome to customers as well. The reason is quite obvious. It gallops most of their times and causes impatience. However, the deployment of Magento Social Login on the website helps customers login easily using their social accounts like Facebook, Twitter, etc. So, by this time the entire process would become relatively simple and as a result customers spend more time on visiting your product page which could lead to hefty sales.
Magneto One Step Checkout Benefits: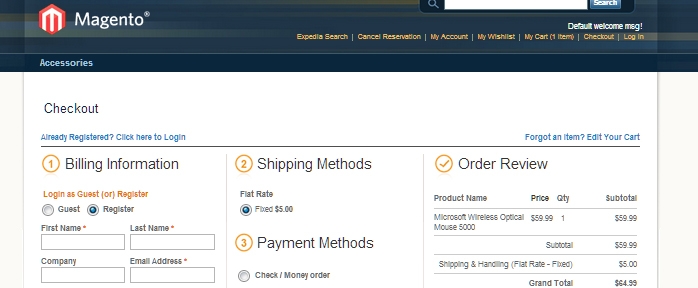 Lessens form filling burdens while signing up.
Features:
"Geo IP" feature – Automatically detects the country and city
Enable or Disable Discount coupons on checkout page
Enable/disable fields like Company, Country, City, Telephone, Fax, Region, Street or zip
Set default shipping and payment methods
Enable or Disable One step checkout in cart page
For web owners:
Yet another fabulous extension with very similar kind of benefits as that of social login, but with slightly different features. As we discussed earlier, the sign up process during registration may be hectic to many as they need to fill in a lot of form details. In order to cut short the number of fields to a few and customize or manage, you can make use of the extension called One Step Checkout. Upon installing this extension on your website, you could find that there will be a drastic improvement in the sign up process which is good for your business.
For customers:
The customers can now breathe a sigh of relief as they don't have to fill in tedious forms to purchase their favorite products. All they have to do is to just fill a less number of fields, login to the site and purchase their products in no time. This could really save half their times spent on filling unnecessary details during the process of login. So, by all means Magento One Step Checkout is a fabulous extension for customers as well.
Magento Reviews and Ratings Benefits: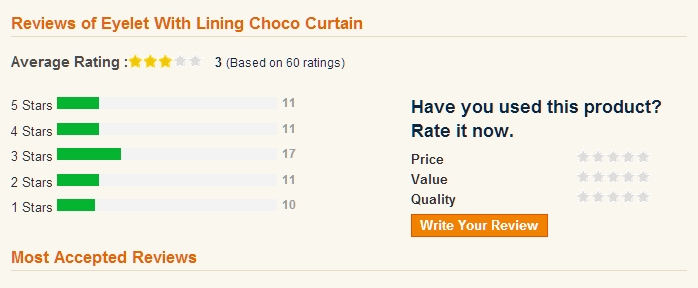 Helps customers rate and review products.
Features:
Easy- to-customize and enhance
Provides distinct reports on Most Accepted and Reported Reviews
Option to select color for Rating Bars in admin panel with GREEN being the default color
Allows users to write reviews for any product
Allows users to rate any product without adding reviews
For web owners:
By adding product reviews and ratings on the product page, the web owners could easily improve their product performance with respect to customers and search engine results. Of course, by adding fresh content in the form of reviews, the process of improving product page in the search engine rankings get higher as Google spiders crawls the page with fresh content often. Also, it helps customers find the best product easily online. So, by both means, this Magento Reviews and Ratings extension is an excellent option to go for.
For customers:
Whenever a customer checks for a product online, often he is confronted with loads of information. It makes it tough for them to handpick the best products. To acquire the information about the best product, the ideal way would be to search the "product name+reviews" online. This could bring forward the best products reviewed and rated by customers and it can help them end up with their favorite products of absolute quality.
Out of Stock Notification Benefits: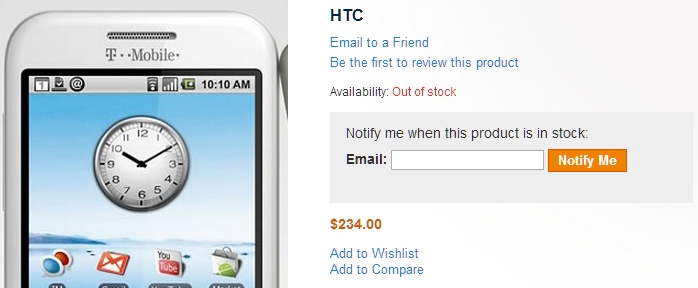 Notifies the products out-of-stock to customers and informs them when the product is restored.
Features:
Supports default product types such as Simple product, Virtual product, Grouped product, Bundle product, Configurable product and Downloadable product
Easy to use admin interface
Enable/disable the out of stock alert option
Admin can filter and find the highly requested notification with the help of product name/ product id
Increases the sales of product by keeping on updating your customers about the product stock availability at the site
For web owners:
After doing a great deal of SEO, adding extensions to your site, if customers are still deceived to find the products they look out for, they'll abandon your website in no time and it also creates a distrust over your website. So, in order to pull things back, the ideal way you are left out with is deploying an extension that notifies users the product is out-of-stock. The extension is Out-of-stock Notification for Magento. On installing this extension, it notifies customers with out-of-stock information and helps web owners to shoot out a mail automatically whenever the product is restored. This could be an interesting extension to increase your conversion rates and build trust with customers.
For customers:
Most customers purchase a product based on its quality standards. After a long search they'll pick out a store from where they could meet up their product purchases. However, if they search product and buy it and their money get refunded due to unavailability, they'd eventually lose the trust on your site. So, information over the product out of stock condition would help customers to look out for another shop or wait till the product is restored. Also, they can acquire information about the products restoration via emails and it helps create trust on the ecommerce site as they feel that site is caring for them.
Conclusion:
I hope the entire discussion over the top 5 valuable Magento extensions is beneficial to everyone who read it. If you really want to make your ecommerce business customer-savvy for better outputs, go for these extensions with great features.
Related posts