The revolution in technology post computer and internet is mobile phone. This wonderful and the most convenient tool for communication and other services has become a common device. Setting up a mobile store online that display details about all popular handset making buying of mobile phones easier and convenient is simpler with a high quality readymade theme. Apptha's Mobile Store is a wonderful magento theme exclusive for putting up an online mobile shop in no time: http://www.apptha.com/category/theme/Magento/Mobile-Store. The designs and layout of this attractive template is ideal for online mobile shop business.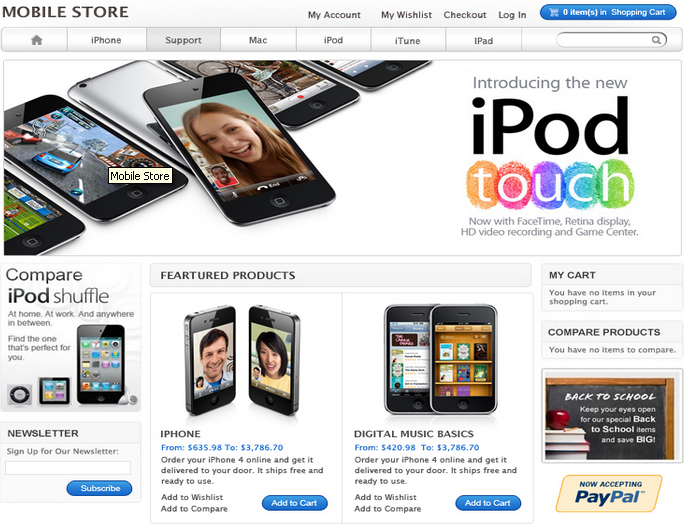 Checkout : Add 3 More Unique Magento Templates for Ecommerce Business
This magento theme gives new look to your website and attracts more customers leading to huge sales. The magento mobile store template displays a pretty awesome banner on the header giving your website a face of mobile store at a glance. The banner is completely customizable, enabling to edit the banner settings such as banner height and width, animation speed, siding effect and auto scroll. The magento template has three column layout and category navigation, making your online store more interactive and user friendly.
The product display is brilliant with clean image, price range and product description. This prompts the customer to buy from your online store. The magento mobile store theme is compatible with all major browsers, easy to edit, quick to install and becomes more user friendly by adopting an easy checkout module. The magento apple store theme can be optimized to an apple store by displaying wide range of apple products. Little customization with creativity and innovation will bring in handsome profit to your online mobile business.