People feel frustrated when they realize that the chosen product is out of stock. For this reason, inform your customers at earliest, if a product is unavailable. The same time your customers would love to hear back when their desired product is available to checkout.
The Out-of-Stock Notification, a Magento extension which helps you to inform your customers on product update via automated e-mail. This feature enables you to pop-up a message box for the Out of Stock products, requesting your customers to enter their email id to get updates on the product when it is back in stock. The site admin can personalize the notification email message by just editing the default email template provided in the admin panel. The extension is so simple to install and easily configure from the back-end. You can win back your old customers who stopped purchasing from your store due to stock unavailability.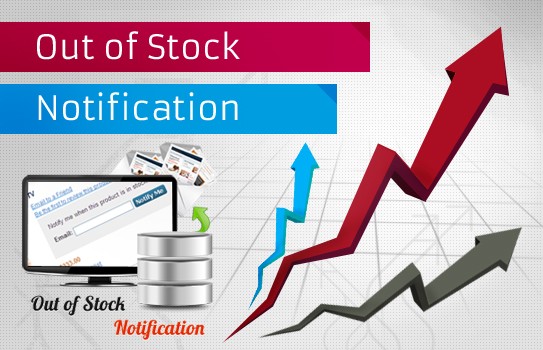 This simple technique can be used to impress and win your customers which will definitely results in increasing the customer retention rate.