Checkout process happens to be a vital part, when it comes to purchasing in an e -Commerce store. Being an online shopper, sometimes you would have gone through tedious checkout processes which undergo lengthy steps that go page by page. Such kind of checkout processes are really irritating, which finally pokes any customer to end up the idea of making a purchase.
In this post, we are gonna discuss about the two checkout processes that overcome this sort of hectic processes. One Page Checkout and One Step Checkout are the two processes, which will be  discussed about and compared in brief below:
One Page Checkout:
One Page Checkout in Magento just not makes the checkout process much simple, but also helps in greatly increasing the sales of online retail web sites. This checkout process includes several continue actions required by the customers to perform. Even though there comes several steps in filling the form, Magento one page checkout will not allow the customers to refresh their page again for placing their order. Magento One Page Checkout simplifies the checkout process, leading to an increase in sales. Refer the below screen shot: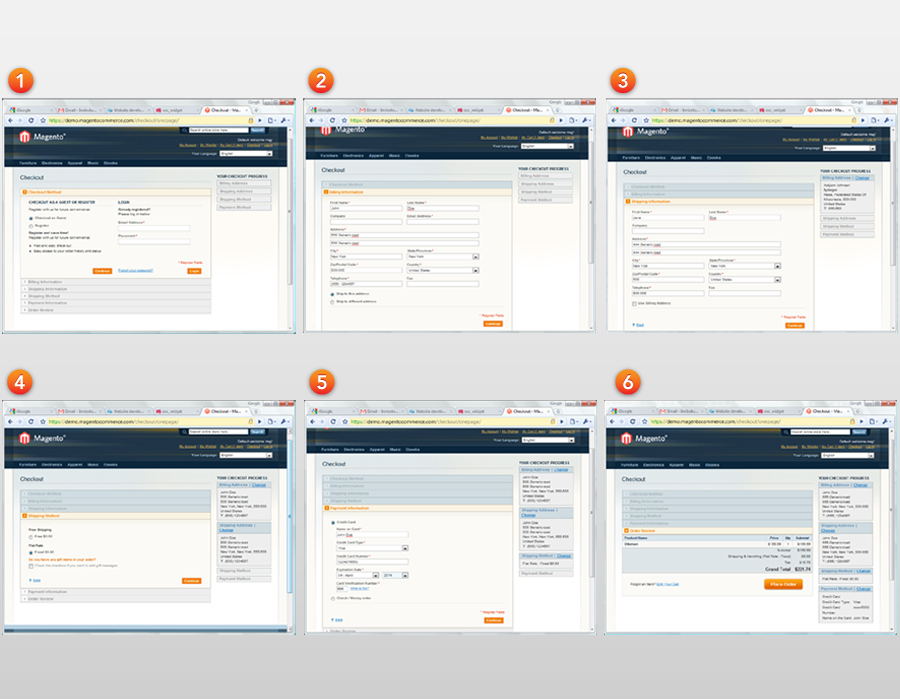 One Step Checkout:
Bringing all the checkout processes such as billing, shipping, payment and review in a single process is called a one step checkout. This one step checkout has been implemented in several Live sites and increased sales. This simplifies the checkout process in your Magento Store. No more hassles or dropouts at your cart page. Refer the screen shots of the one step checkout below: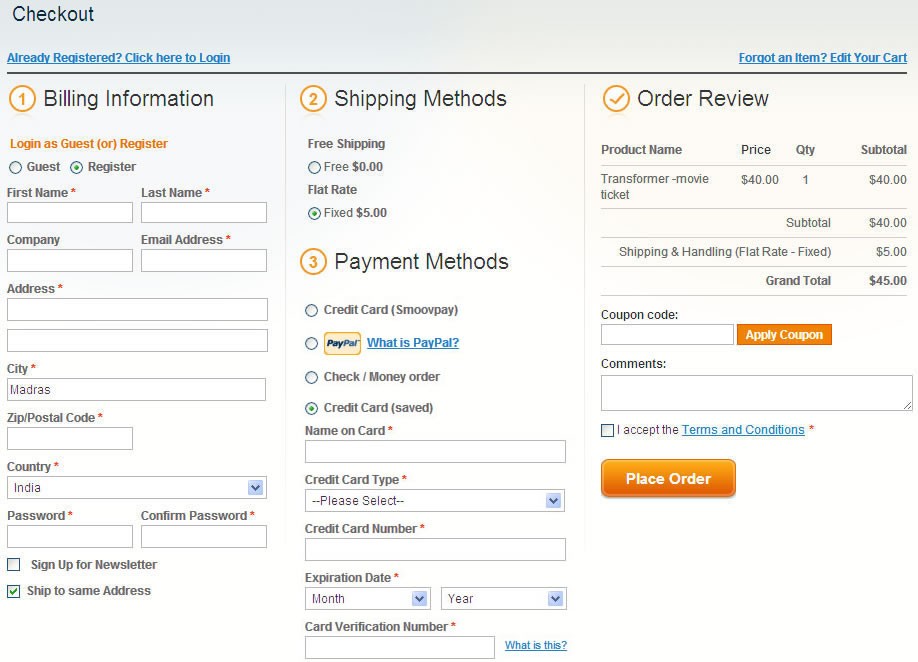 One page Checkout makes checkout very cumbersome and may lead to shopping cart abandonment. To overcome this, One step checkout has been developed. One Step  Checkout greatly simplifies this process, leading to an immediate increase in sales.
The above paragraphs are the results of my research for one page and one step checkout. Let us now compare and find which makes the result faster?
As per the case study, One step checkout process is too easy and customers can read all the information needed, in prior to placing the order. This lags in one page checkout which is considered to be a great disadvantage in one page checkout. And also, in the first step of the Magento's one page checkout, it is a bit confusing for any average user to get the point, where to click and what are all the steps to follow.
Default Magento one page checkout has a record of 16% of customers to have added the product to their carts for purchase and ended up a sale. But when we check up with One step checkout, it makes an increase in the conversation from 16% to a whopping 43%. And the people behind OneStepCheckout are greatly convinced when they are about to fill the whole form in the single stage.
Also Read : 5 Notable Magento Extensions for Ecommerce Owners and Customers
Conclusion:
Comparing the both, let us conclude that One step checkout concentrates more on  removing user pain experience in checkout, in addition to reducing the number of steps. And that too, relying on a one step checkout process that summarizes a lengthy  Checkout process would be the wisest decision ever made.