We constantly update our extension features and to follow the series, we just updated the Apptha shopping Cart with default shipping methods. Now that our extension includes shipping methods, it lets you start an ecommerce store which is capable of selling any types of products, services and digital downloads. We hope, the newly released Joomla Ecommerce Shopping Cart will cater all your needs.
About the new shipping options
We have added four shipping options to the Apptha Shopping Cart for Joomla, making it a compatible Joomla Ecommerce Module for tangible and intangible products. The four shipping options comes that in default are
• UPS
• USPS
• FedEx
• Custom Shipping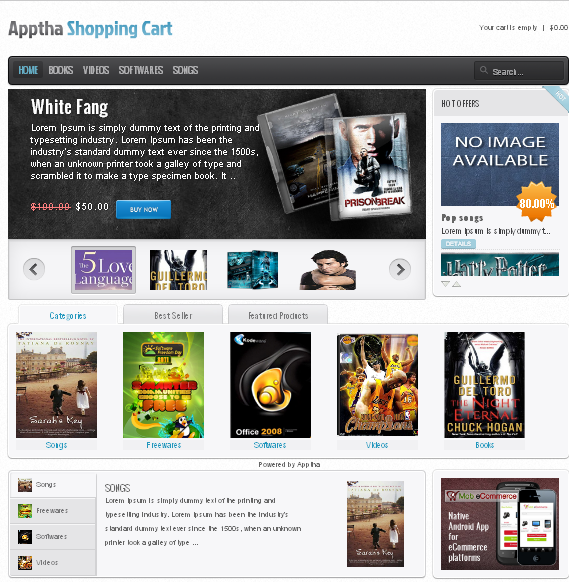 With these shipping options, you can kill the lengthy process of measuring and weighing products for accurate shipping charges. The shipping calculations are weight-based. The custom shipping method helps you gauge any kind of adjustments that is required with the shipping process, i.e. provide shipping rate descriptions, choose a shipper, select Country, enter zip code range, provide weight range for products, provide package fee etc.
The Apptha Joomla Shopping Cart is thus upgraded to a fully featured online shopping cart website extension. This fast and easy to use Joomla Ecommerce Plugin with unique and powerful features enables you to set up an elegant ecommerce store. It allows you to showcase and manage any number of products and categories, has built in support for multiple payment gateways, and allows payment through live credit card processing with many utile admin features, thus letting to efficiently streamline your online business. Use the best Joomla shopping cart extension and open an online store on the Internet in no time.
Related posts