Setting up an ecommerce store has become quite common nowadays. But how to make your site stand out from others? Have you ever imagined how people read your site? You may wonder why I'm hitting you up with such a question. However, a little research and smart adjustments, based on user view pattern called us eye tracking attribute, on site like element placement, size, color, etc. can prove worthy to create interactivity with your user. Want to know how and why eye tracking works? Read this post further if you do!
Explore this post and start improving the clicks of your website and subsequently revenue in no time!
Also Read: Transform Your Business by Tracking Real-Time Web Analytics on Magento Store
What is eye tracking?
In a nut shell, it can be referred to eye movement and fixation of most number of users visiting your site. If I say 97% of web users are confined to similar eye motions when taking a peek at websites, can you believe it? But, you've to as identifying this factor can easily double your ecommerce revenue drastically.
How eye tracking can help improve your website clicks?
Well, before diving deep into this topic, it becomes crucial to realize how a user's eye movement varies or is there any specific pattern they adhere to while gazing through websites. Of course, according to various studies, it is reported there are certain patterns and I've compiled them below.
F pattern
Layer cake pattern
Bypassing pattern
Spotted pattern, etc.
I've just penned down the most common patterns and not everything. Of them, F pattern is found to be most common among users. You can track this criterion with a popular method of Heatmaps with color-coded visualizations provided below. And placing your crucial elements on specific areas of website marked in the F-pattern image will help improve interactivity between your site and user.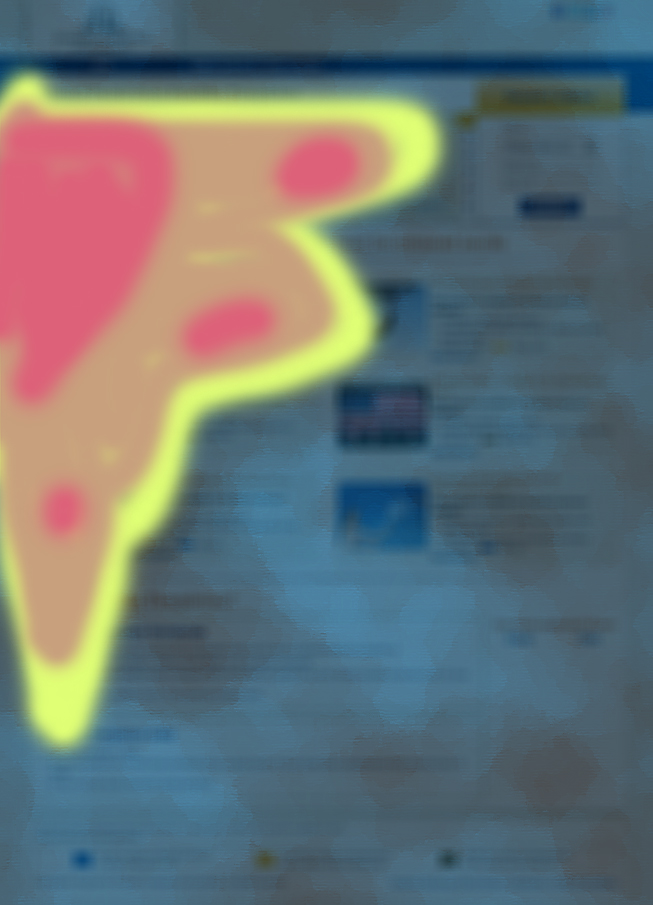 Some elements that you can align with user view pattern are:
Logo of your website
Banner or image
Main menu
Search box
Content
By incorporating these smart replacements or placements on your site you'd be able to improve the click activity, performance, revenue, user experience of your ecommerce website to a great extent.