Apptha has released version 3.5.1 of HD Video share, a widely popular extension used by over 5000+ video portals, online broadcasting channels and video sharing websites. Post the upgrade of HD video player plugin to Joomal 3.0, there have been a number of upgrades done to the player and this version has significant changes made with a view to enhance its standards and functionalities.

HD Video Share 3.5.1 – What's new?
The following are the changes packed into HD Video share 3.5.1 version. This updated version is available as a cost-free package as well as premium package.
Joomla coding standard:
Apptha has implemented the Joomla coding standard for the lately released version of HD Video share through the 'Source Tree' tool for improving its structural quality, source code readability which will directly contribute to the effective functioning of this extension.
Amazon S3 bucket concept modified:
Modifying the Amazon S3 bucket concept is yet another major advancement which makes the HD video share the most fast loading video extension for Joomla platform. By implementing the CDN (Content Delivery Network) concept, the videos can be played from the cached URLs stored in the network which results in faster data retrieval and quicker loading time.
Video Category module:
The video category module which suffered issues in displaying the third level of sub-category trees (list) in the front-end has been fixed.
URL redirection after logging in:
Users will be redirected to the same page (or to the video which they were watching) after the logging in as a member.
Free add-ons: Handy third-party extensions
HD Video share holds a free add-on package which empowers your site with different functionalities. The package consists of three free add-ons namely HVS Komento, HVS Article and Connect Videoshare.
HVS Komento:


Komento is a widely used commenting system for sites developed using Joomla. The HVS Komento add-on will act as a bridge between Komento and HD Video Share which means that Komento can be used as a commenting system in your site using HD Video Share.
HVS Article: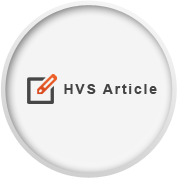 HVS Article plugin can be used to power your article pages with the capability of playing videos. This plugin helps in fetching the videos loaded in HD Video Share and bringing it to the article pages.
This plugin comes in handy if there is a necessity to provide explanatory videos, demos or trailers for the contents posted in your site.
Highlights of HVS Article:
Manage videos – Easy to publish and manage videos in article pages
Playlist videos – Organize any number of videos added in article pages in playlists
Custom settings – Dimensions like width, height and spacing can be altered for every single article pages, independently.
Jomsocial plugin features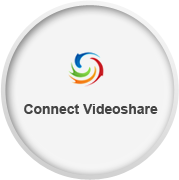 This plugin is a synch between JomSocial and HD Video Share. For those who run separate JomSocial community site and HD Video Share site, this extension will perform the function of connecting these two channels.
After installing this plugin, the videos uploaded in your JomSocial site will get reflected in HD Video Share and vice-versa. Thus updates made on both ends will be reflected on the other end in real time.
Other note-worthy changes made:
The 'Featured Videos' list which displays an error message when no videos are selected by the admin under the 'Featured' list , has now been programmed to play the recently added video.
The video player's volume bar misalignment issue which arises when the volume is set to the maximum limit of 200% has been redesigned.
Now, users will not experience a page refresh when the Google Adsense is closed while watching a video.
Downloaded videos will now play perfectly and can be uploaded in any other websites without facing issues due to improper file formats.
If you need any further customization's of modifications to be made feel free to let us know through the comment section below or Email us to bdm@apptha.com to get in touch with our support team.