If you want your business to enter the world of internet, making it ecommerce is the way-in. Joomla,  getting popular with its ability to deliver robust ecommerce solution is the best choice. The growing number of ecommerce extensions in Joomla CMS such as Virtuemart, Apptha Shopping cart etc, paves way to build a complete ecommerce store in short time. The Joomla templates with artistic and professional design created specifically for shopping cart websites adds an enticing look to the web store.
Skywalk Shop Template for Joomla is an alluring Joomla template from the Apptha theme developers. The template is developed centering on the ecommerce business focal point. The theme is highly versatile for setting up a digital store and electronic shop based on Joomla CMS. The feel of the theme embodies what a professional and proficient ecommerce store is supposed to.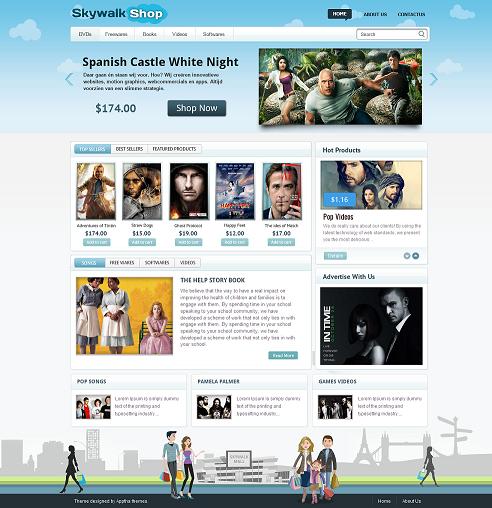 The multi module position of the theme makes the website informative, visually appealing and navigation friendly. A banner module at the top which can be used to display the running products information with beautiful image, fancy write ups, showing discount amount and Buy Now button that leads to the shopping cart page is a striking advantage of the theme. It allows adding any number of products to be displayed in the banner.
The remaining independent modules of the Skywalk shop theme such as Ad module to spin in money, Hot offers to display discount sales, categories to show products in category for easy navigation, best sellers to attract customers and featured to educate the customers on the available best products makes the ecommerce market place distinctive. Make the extra money by taking your digital shop to ecommerce with crisp Joomla theme and shopping cart extension.
Related posts