It is absolutely beneficial to prefer Magento platform to build an eCommerce website. Experts say that Magento shopping cart is the best for your online store needs. A number of brands are using Magento platform and believe in its usability. This platform comes with all the necessary features and the attributes that is required by an online business to shine successfully. Rather I would say it is quite simple for a programmer to get used to Magento coding. The framework created by Magento web developer could be automated and customizable. The well known and one of the famous feature of Magento is its SEO friendly URLs. There are some of the assured to-do factors which must be pursued by the developer to make the site search engine friendly.
So it is very essential to hire the Magento developers who are aware of all the elements needed to fulfill the needs of end-users. The developers must ensure that the website is compatible with search engines. There is a check-list which must be followed by the Magento developers to get into the reach of search engines.
The Magento developers can follow the below path to optimize the website URL: Admin –> System –> Configuration –> Web –> SEO Optimization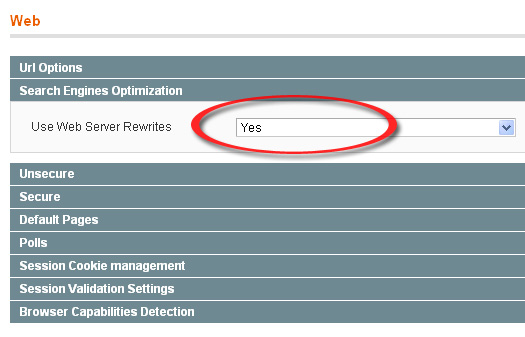 Code should be robust and clean. It is the merely significant and of the essence to use only the essential elements to generate a clean code. It will make the website unique and search engine friendly.
Template optimization in Magento is very crucial to make the website SEO friendly. Developers must optimize blank templates and minimize the usage of headings. They can avoid using header on the side columns for optimization.
Page loading speed should be worked-out consciously. Developers used to say they will feel bit difficulties in speed optimization in Magento platform and the site gets slower sometimes. If the website loading speed is not good, it is very hard to make it search engine friendly. If you want to get over this, you need to use MySQL and PHP pop-code effectively, which will reduce the loading time of your website.
You need to really check that you are not using any duplicate content on the site. Unique and worth full content is the king of online marketing, which pulls the attention towards the site. Therefore there should not be any duplicate content which will down the rating of the site and obviously users will not like it. This could be a barrier in the website optimization part.
This simple check-list will make the online store successful and SEO friendly.