As a web store owner, sky should be your limit in online marketing. Hence make the best use of Facebook Marketing bandwagon. This powerful social network effectively transcends all barriers in social media marketing. If you own a Magento ecommerce shopping cart, get the maximum from Facebook and increase your revenue. Sell your products to your targets from Facebook. Keep reading to know how?
What is Magento Facebook App
Set up your entire magento store in Facebook with Magento Facebook App. By doing so, you are enthusing your customers to pick their favorite items and complete shopping by staying in Facebook. Bringing your store on Facebook, you give the shopaholics a luxury to shop from your Facebook integrated store. It hardly takes few minutes in installing and configuring the Magento Facebook App.
Checkout : Magento Facebook App – The Ultimate Merchant Leader Solution for Online Businesses
Run Your Store on Facebook with Simple Installation and Easy Configuration
After downloading and the Magento Facebook App, extract the files and place them on your magento store root folder. After installing the app, configure the Facebook App module in your Admin. Create a Facebook app , set up an application and create appid, secret key and apppath.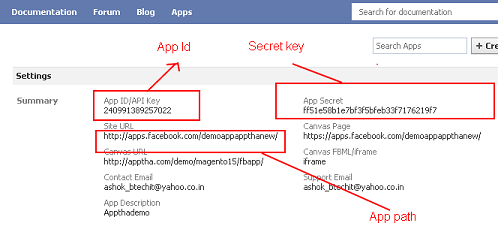 Create a multi website in your magento store admin.
Go to System -> Configuration -> Customer configuration -> Facebook connect options, and provide the app id, appkey, API secret and application path.
Choose each product in your admin, select the facebook checkbox and save the product should appear in Facebook. By giving the application path in your browser, you get your magento store in facebook. This way you are entitled to run your single store on two domains.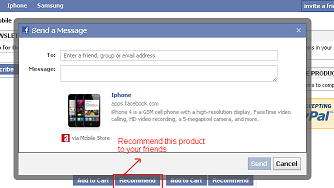 The added highlights of the app such as "Recommend", "Invite A Friend" and "Like" buttons are active promotional tools that multiples your revenue by viral marketing strategy.The user is encouraged to invite their friends to buy your products else recommend your product for consideration. By giving your customer a facility to compare among your products, you are ensuring the customer to buy the best.
With an ready to use extension, you succeed to run your magento store in Facebook in few clicks.
Would you like to see how the app works? See our Demo. For more enquiries, Contact US .
Related posts