Its a great deal to get offer for a single module but If you need to get more offer with bundled products avail this opportunity.
Make use of the Following coupon code "EMCOMBOCODE" to get 10% discount for Onestepcheckout, Ajax add to cart and Facebook referral.
OnestepCheckout
This extension provides you the best solution to overcome the shopping cart abandon rate.The one step checkout is a premium magento extension for your online store which helps your customers to complete the checkout process in single step. Consumers will no more experience a complicated checkout process which frustrates the customers by repeated steps, thus eventually encouraging them to leave the shopping cart. The one step checkout extension is easy to install and configure and allows you to enable an easy checkout process in few minutes.The extension helps you to show cart and comment in the checkout page. Don't miss this offer.
Checkout : One Step Checkout Extension v1.4 Released with Major Upgrades
Easy AjaxCart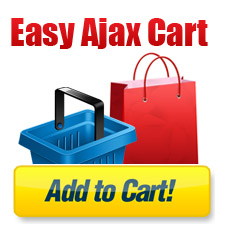 The Easy Ajax Cart Extension avails effortless installation, post which the shopping cart becomes more dynamic for the end users. It enables the customers to add any number of products by being on the same page, without being refreshed each time. On adding a product to the shopping cart page, a pop up appears with a thumbnail of the purchased product and option to Continue shopping or proceed to Checkout. The extension allows to delete or remove product with the Ajax request. The recently added products are updated in the "My cart" instantly without any reloads.
The extension allows customers to change the quantity of items, add products from category page, and remove products from sidebar /shopping cart page without any page reloads. The Ajax cart extension supports multi store and multi language feature, thus enabling the store owners to extend the functionality for a wider scale. The extension can be configured in such a way that it can be displayed in list page/view page or in both.
Magento Facebook Referral
This is a marvelous magento extension when installed displays a Facebook Recommend Button "F Recommend" on the magento shopping cart page. A consumer who is adding products to the magento shopping cart is forced to click the F Recommend button for their favorite products as it would get them a discount in price.Its a great deal for facebook users and a good offer to avail discount for the product they would like to purchase in your magento store.
Rush to avail this combo offer since it is a limited offer and the offer ends on the end of this month (remember february has only 13 days left). You may also interested in our other magento extensions and themes at http://www.apptha.com/magento.
Realated Posts